Before You Try Retinol, Read These Pro Tips From A Dermatologist
Dermatologist Tips for Better Anti-Aging Results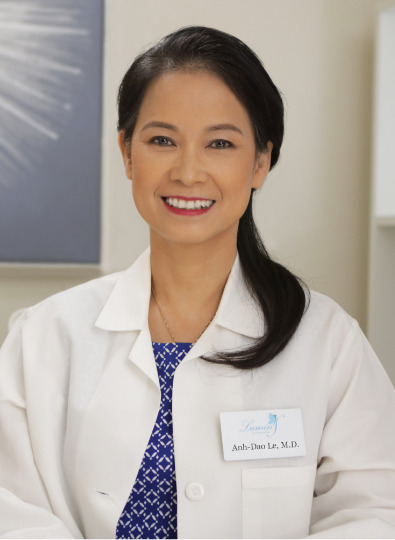 Dr. Anh-Dao V Le, MD, Medical Advisor to Rejuran USA
Doctor Trusted
Ask almost any dermatologist to reveal their top anti-aging skincare ingredients, and you'll find retinol at the top. In fact, most dermatologists use it themselves, proving just how effective it actually is.
Dr. Anh-Dao Le, MD, a board certified aesthetic dermatologist based in southern California, shares her retinol tips, helping you get the best skin possible with the fewest side effects.
According to Dr. Le, incorporating retinol into your everyday routine is one of the easiest and most effective ways to fight visible signs of aging. "I've been using Anti-Aging Retinol +c-PDRN Serum from Rejuran every evening. I think it's important to find one you love, because retinol works best when you use it consistently."
Understand the Process

Adding retinol to your skincare routine can dramatically improve the look of your skin. Aging skin in particular benefits from the renewing, youth-boosting benefits of this powerful ingredient.

"Topical retinoids, including retinol, cause your skin to speed up the normal cell-turnover process. Shedding skin cells more quickly helps improve the appearance of fine lines, wrinkles, discoloration, scars, and acne. Researchers also believe retinol helps boost collagen production, which reduces other signs of aging like sagging or lax skin."
Dr. Anh-Dao V Le, MD, Medical Advisor to Rejuran USA
Choose the Right Retinol



Retinol comes in multiple strengths, the strongest available only by prescription.
According to Dr. Le, "If you are just starting out, an over-the-counter topical retinol product can offer noticeable results."
Stick With it!



Some worry about dry skin with retinol use, but this is a misunderstanding.
"What they are actually experiencing is the sloughing-off of old cheeks which are replaced by fresh, younger-looking skin. Peeling is a temporary condition", says Dr. Le.
Slow & Steady



Use just a small amount of retinol and start slowly, using too much could cause irritation.
Dr. Le advises, "Since retinol is a treatment, not a lotion, only use a small amount and remember to always follow with a nighttime moisturizer.

Timing Matters

Dr. Le recommends using retinol products at night on clean, dry skin. If it's your first time using retinol, follow this simple start-up plan for the best results:
Weeks 1 & 2: Use just 2 evenings each week allowing a few days between applications.


Weeks 3 & 4: Apply every other night.


After 4 to 6 Weeks: If your skin is tolerating the retinol well, begin using the product each night.


Ongoing: Once retinol tolerance is reached, continue using the product every evening. If you experience bothersome irritation, you can always dial back to use every other night until the irritation disappears.
A Few Additional Pro Tips to Prevent Irritation



If you're concerned about how your skin will react to retinol, Dr. Le has a few bonus tips for sensitive skin:
Use a gentle retinol with c-PDRN®. When paired with retinol, this soothing, medically-derived healing ingredient makes sure you get all the renewing benefits of retinol, but it fights irritation for better results overall.


If you do experience any annoying peeling, flaking, or irritation, try using less product or go back to use every other day until the irritation fades. You can then try moving back to nightly use.



If bothersome irritation or peeling occurs in common areas where skincare products tend to settle (typically around the eyes, nose, and mouth), try using a gentle moisturizer or healing balm on these areas before applying retinol.